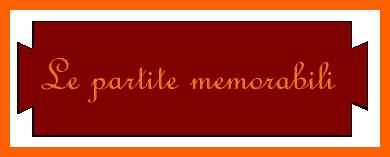 ---

AS Roma played matches difficult to forget... For age reasons, I have here inserted the ones I remember, starting from 1973 onwards, not in chronological order for now. In addition, AS Roma played other memorable matches. You'll find them clicking here.
"Quando sono a una partita, non ho voglia
di dovermi occupare di qualcuno;
quando sono a una partita non sono in grado di
occuparmi di qualcuno"
(Febbre a 90', Nick Hornby, vedi bibliografia)
---
La Roma ha giocato delle partite che è difficile dimenticare....
Per ragioni "anagrafiche" inserisco quelle che ricordo io,
a partire dal 1973 in poi, per ora in ordine non cronologico.
Oltre a ciò, la Roma ha giocato altre partite che sono degne di essere ricordate. Le trovate cliccando qui.